Shiprepair, maintenance & conversions
Shipyard De Hoop aims to be a one-stop-shop for their clients. One of the ways of achieving this is by means of 'De Hoop Shiprepair', a facility that focuses on ship repair, maintenance programs and vessels conversions.
Due to our location, the majority of these services are carried out on inland vessels. We specialise in day-passenger and hotel-passenger river cruise vessels. The services provided by 'De Hoop Shiprepair' range from quick response repair jobs all over Europe to larger renovations and conversions as well as maintenance tasks.
By offering preventative long-term maintenance programs at various service levels, it is possible to plan ahead and therefore keep the life-cycle cost of the ship low, whilst maintaining its good condition. In doing so the trend for ship owners worldwide to focus on 'Total Cost of Ownership' is satisfied.
Using knowledge of the latest (and anticipated) requirements of Rules & Regulations, clients can be offered practical solutions for keeping their vessels compliant.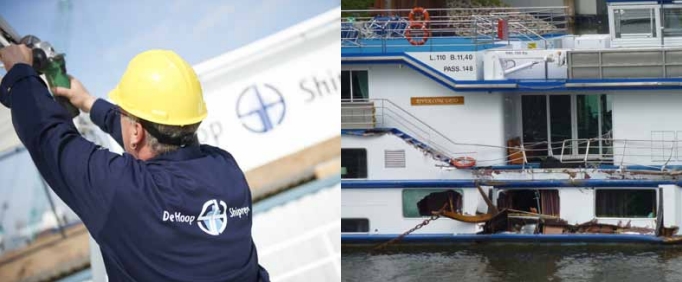 In short, De Hoop Shiprepair can support clients with:
Speedy repair jobs at any location in Europe
Conversions & Renovations (i.e. renewing complete interiors)
Maintenance & Repairs (as well as long term maintenance programs)
For further information, please contact shiprepair@dehoop.net