News
MANY SHIPS AT DE HOOP SHIPREPAIR
Tolkamer 15/01/2013 – These are busy times for De Hoop Shiprepair. The cruising market is developing strongly and De Hoop has expanded its repair and service facilities to accommodate this. Services vary from maintenance and repair works to complete conversions or installing new equipment such as engines, thrusters or sewage treatment systems and water makers. This year a series of vessels are berthed at the yard for this reason, these include the River Discovery II, River Navigator, Bizet, River Melody, River Harmony, River Rhapsody en River Concerto as well as the Amadeus Symphony, Amadeus Classic, Amadeus Princess, Amadeus Diamond, Amadeus Elegant and Amadeus Brilliant.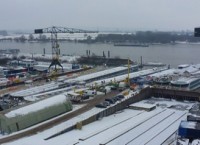 FIRST HULLS HYBRID FSIV WELL ON THEIR WAY
Tolkamer 10/01/2013 – The first hulls YN455 and YN456, are well on their way. The first two hulls are part of an order of 7 Hybrid FSV (YN453 – YN459). Steel hulls of YN453, YN455, YN457 and YN459 are built in Rotterdam at C.S.R. and will be finished at Shipyard De Hoop Lobith. Steel hulls of YN454, YN456 and YN458 are produced at Pattje in Waterhuizen and will be further developed at Shipyard De Hoop Foxhol. All 7 vessels have remarkable short delivery times. Delivery of YN455 and YN456 is scheduled for Q2 2014.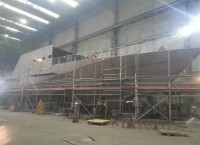 YN-463 SCENIC GEM SUCCESSFULLY LAUNCHED
Tolkamer 31/12/12 – At the last day of the year, at exactly 10 am, the 110 meter hull of the Scenic Gem was successfully launched at the yard in Lobith-Tolkamer. The vessel is built for our Australian client Scenic Cruises, has many luxury features and is set to be a new standard on the river Seine. Delivery is scheduled for the first half of 2014.
NEW ORDER FROM RIVA WATERWAYS
Tolkamer 19/12/2012 – Shipyard De Hoop is proud to announce another new build order. This time an Australian company Riva Waterways, new to Shipyard De Hoop, has ordered a luxury 135 meter River Cruise Vessel, scheduled for delivery in the 1st quarter 2014. The vessel shall be equipped with luxury suites including balconies, as well as a swimming pool and cinema area. Shipyard De Hoop welcomes this new client and looks forward to developing a great vessel and on-going relationship.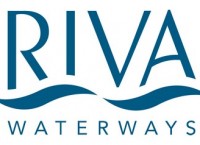 NEW ORDER FROM LUEFTNER REISEN (YN 461)
Tolkamer 12/12/2012 – De Hoop has, once again, signed a new build contract with Lueftner Reisen. This time it will be a very special 110 meter River Cruise Vessel, a new design based on the successful development of the Amadeus Silver, yard number 452. Amadeus Silver is currently nearing completion at the yard in Foxhol and will soon commence her river trials. The new order is the 11th order from Lueftner Reisen at Shipyard De Hoop. The vessel is scheduled for delivery in the first half of 2014.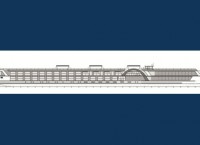 De Hoop Foxhol launches 'Amadeus Silver'
Foxhol, 26/11/2012 – Today, at 10AM, the Amadeus Silver was launched at our yard in Foxhol. This was a special event, not only for the vessel and our client Lueftner Reisen, also as it was many years ago since a 135 meter vessel was launched at this yard. The Amadeus Silver (our yard number 452) is scheduled for delivery next year.>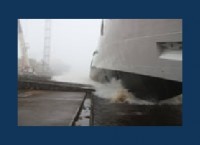 River Splendor performs on river trials
Tolkamer, 23/11/2012 – Today, at 13hr', the 135 meter river cruise vessel "River Splendor" engaged on her maiden trip, the river trials. All tests are done and the vessel performed in conformity with the requirements. In the next few months the vessel will be finished, as will the 110 meter 'sister-vessel River Venture. Both vessels are scheduled for delivery in February next year.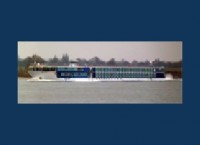 Successful launch of the River Venture
Tolkamer, 22/10/2012 – Shipyard De Hoop has successfully launched the 110 meter River Venture at the yard in Lobith. This luxury cruise vessel is under construction as yard number 446 for our client Vantage Travel from Boston and is scheduled for delivery for the season of next year, together with the 135 meter vessel River Splendor.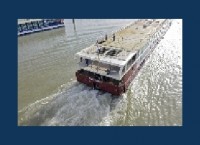 Liemers Museum opens "De Hoop" exhibition
Zevenaar, 12/10/2012 – Today the Liemers Museum in Zevenaar has the grand opening of a special exhibition, dedicated to the history of Shipyard De Hoop. The exhibition shall be open for the public from 13th October to 2nd december 2012. Please see the PDF file for an enlarged poster. You can find more information on www.liemersmuseum.nl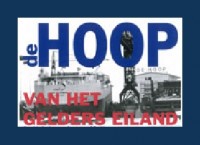 Yardnumber 452 well on it's way
Foxhol, 28/09/2012 – The 135 meter hull for the luxury cruise vessel 'Amadeus Silver' is nearing complete assembly. The vessel is under construction at our yard in Foxhol for Lueftner Reisen and will be launched later this year. Please look at the PDF file for an enlarged picture.